12 Party-Girl Products That Will Ensure You Look Hot Drinking Ros All Day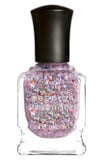 Get the Full Story
You weren't made like everyone else. You were made to party. And with that fire that burns inside of you from the moment you get up to the wee hours of the morning comes a need for high-performance, no-fail beauty products that can manage to keep up with your fast-paced lifestyle.
From the mascara that will replace the need for fussy falsies to the eyeliner that will last you from dusk till dawn we also found a hair cream that will finally help you combat frizz for those outdoor festivals , read on for party-approved cosmetic and hair products that will make living your best life easier than ever.
Share:
More in Lifestyle...