Fight Dull, Dry Skin This Winter With These 8 Hydrating Face Oils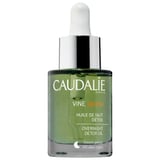 Get the Full Story
If you're suffering from flaky, tired skin this season, there's a lot you can do to combat that Winter dullness. Not all moisturizers come in lotion or gel form; face oils are a great alternative or addition to your skincare routine that can help you stay hydrated through this season. Whether you have dry or oily skin, these treatments work for all skin types. So if you're interested in trying out a new product, we made it easy and explored a few popular items and brands for you. From vegan choices like Drunk Elephant to luxe picks like Rodin, you'll want to read more about these soothing favorites.
RelatedRevive Your Skin With 2018's 10 Best Hydrating Moisturizers15 Skincare Products You Should Try in 2018 - From Head to Toe
Share:
More in Lifestyle...