Liana Lost 180 Pounds Naturally by Making These 3 Changes to Her Daily Routine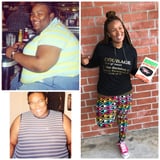 Get the Full Story
Starting in the third grade, Liana Sims remembers being teased for her weight, which would follow her until she was 20 years old. She told POPSUGAR that an encounter with God and the fear of obesity and its implications got her started on her weight-loss journey. Over the span of four years, Liana lost a total of 180 pounds without any gimmicks. Read her full story ahead.
Related:
These Are the Foods Ilana Ate to Lose 100 Pounds and Become a Beachbody Nutritionist
Share:
More in Lifestyle...