30 Ciara Video Moments So Sexy, I Bet You'll Want Her Goodies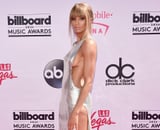 Get the Full Story
Ciara truly is the total package. Not only can she sing, but she is also one hell of a dancer. Oh, and in case you haven't noticed, she's pretty damn hot! Whether she's strutting her stuff on the red carpet alongside husband Russell Wilson or sharing a steamy bikini snap on Instagram, Ciara's definitely got it, and she's flaunting it! However, we especially love her music videos - they are just so sexy! See some of Ciara's hottest video moments ahead.
Related:
Ciara and Little Future Sure Make For One Incredibly Cute Mother-Son Duo
Share:
More in Lifestyle...