21 of the Most Popular Toys For Kids of All Ages in 2019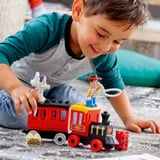 Get the Full Story
Even if your kids are up on the latest toy releases and trendiest collectibles, it can be hard to keep track of all of the fun products on the market at any given time. If you have a birthday party to shop for, need a graduation gift, or want to get a head start on your holiday lists, there are so many fun, new, and trendy toys we're loving this year.
Ahead, check out some of the top toys of 2019 that the kids will be excited about.
Related:
Figure Out What Will Be Trendy Now! 184 Brand-New Toys Coming Out in 2019
Share:
More in Lifestyle...