What I'm Listening to This Week: Tess Henley, August 08, and Brasstracks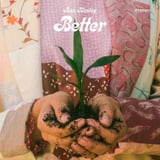 Get the Full Story
In this edition of What I'm Listening to This Week, R&B-soul singer Tess Henley is back after a four-year hiatus from music, and her new EP slaps. I'm also spinning the new Ra Ra Riot album which takes me back to my early '20s , the latest EP from singer-songwriter August 08, and an insanely talented brass duo I was lucky to see perform live at Outside Lands last weekend. Here's what you should slam the play button on this week and why.
Related:
What I'm Listening to This Week: Madison Ryann Ward, Labrinth & Zendaya, and Drake as Usual
Share:
More in Lifestyle...