7 Rejuvenating Scrubs For the Girl Who's Suffering From Dry, Chapped Lips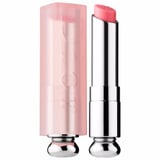 Get the Full Story
It's about that time of year again; as the cold weather returns, we're reapplying our balm on repeat. Even if you're trying to protect your pout from the elements with chapsticks, sometimes it's not enough. This season, don't let that cold, harsh wind get you down and ruin all your lipstick looks with dry flakes. Using lip scrubs is a great way to pamper yourself while making sure your skin is hydrated and smooth. Most of these scrubs contain sugar or coffee grounds, which help buff away dead skin, in addition to soothing ingredients that help replenish moisture. Take a look at our top picks.
RelatedCalling All Girls With Dry Skin: These 20 Hydrating Products Are All Under 20
Share:
More in Lifestyle...