Here's What to Buy From Sephora's Clean Makeup Section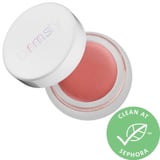 Get the Full Story
Sephora's clean beauty initiative is a game changer. If you are already mindful about what you eat, drink, and put on your skin, there's no reason you can't give the same consideration to the makeup you use. Now, Sephora is making it easy for you to shop the best lipsticks, blushes, eyeshadows, and more by giving the ones formulated without parabens, sulfates, mineral oil, or other controversial ingredients a green seal of approval. We've rounded up the best clean makeup at Sephora, which you can read all about ahead.
Related:
The Best "Clean" Skincare Products to Stock Up On at Sephora
Share:
More in Lifestyle...