16 Products That Make Our Editors Feel Sexy as Hell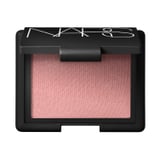 Get the Full Story
When it comes to feeling sexy, lingerie, a significant other, and some confidence go a long way, but nothing truly makes us feel better other than our favorite beauty products. Like the perfect wingman, our go-to fragrances, palettes, and lipsticks are always there for us when we need a boost.
Our editors rounded up the products they turn to when they're feeling Beyonc voice sexyyy - prepare to whip these out before your next date night.
Related:
These Sexy Palettes Are Perfect For Your Next Night Out
Share:
More in Lifestyle...