Bebe Rexha's Sexy-as-Hell Photos Are Meant to Be All Over Your Instagram Feed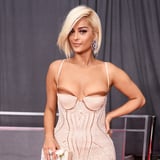 Get the Full Story
Why do we love Bebe Rexha so much, you ask? Probably because she's totally open about spreading mental health awareness, she's never afraid to call out body shamers, and she fills our Instagram feed with insanely sexy pictures of herself on a daily basis. What more could you want from a pop star? Bebe loves her curves and so do we, and her Instagram is basically a beautiful celebration of honesty and self-love. From her enviable beauty looks to scandalous outfits that will leave you blushing, we've rounded up the 29-year-old artist's sexiest, sultriest 'grams of all time. View at your own risk.
Related:
26 Times Bebe Rexha Was F cking Flawless on Instagram
Share:
More in Lifestyle...